A fixed navigation bar stays visible in a fixed position (top or bottom) independent of the page scroll.
Portfolio Details - touchscreenrentals.co.uk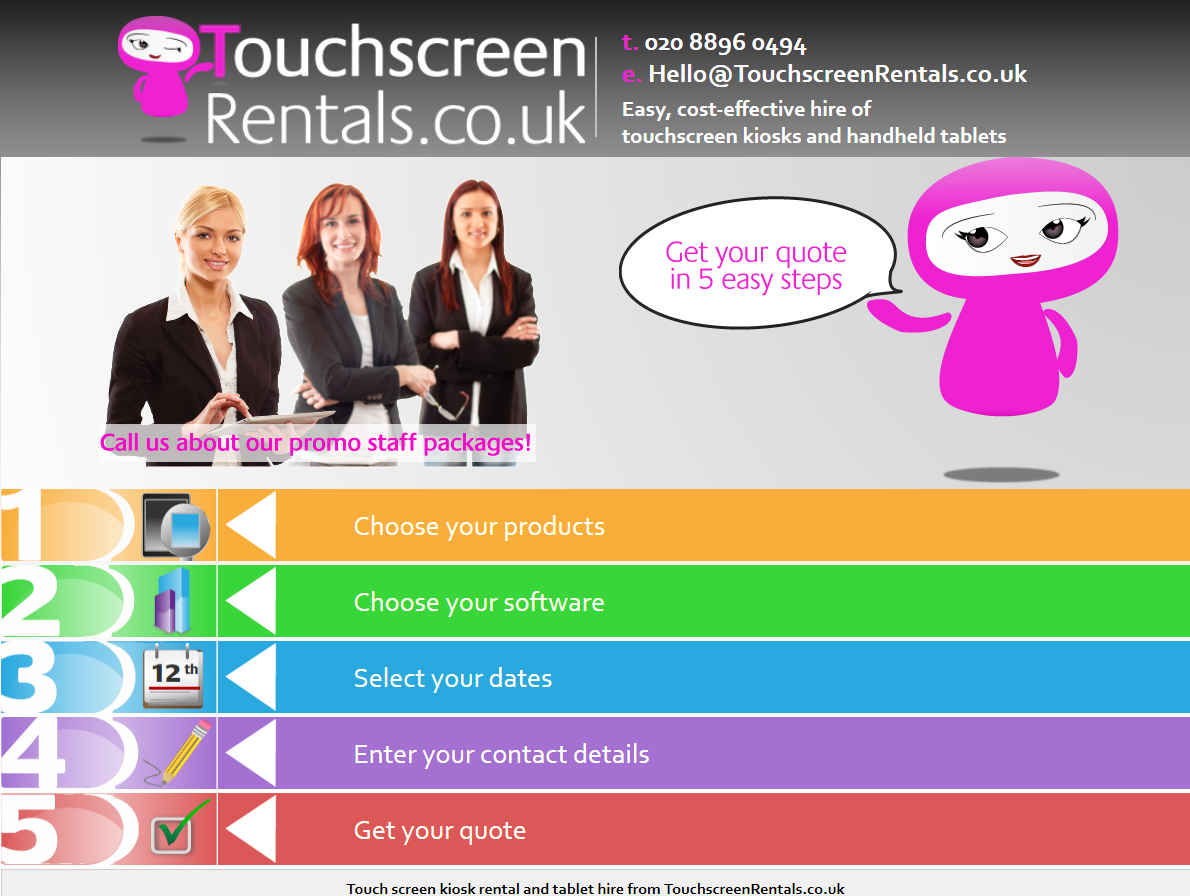 Title:
touchscreenrentals.co.uk
Short Description:
English Touchscreen Kiosk Rentals
Full Description:
user interface designed from user's pdf file with flat graphics sketches and notes. Created animated, responsive design. Includes back-end admin panel.
Back
Next
Back to List